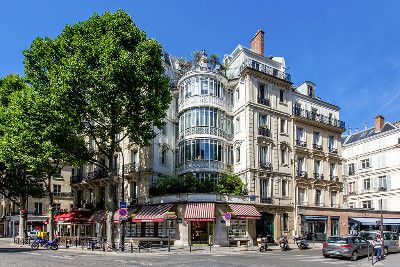 In this space, we hope that you will discover the HISTORY of our Agency, our market position TODAY, and our plans for the FUTURE; the different aspects of our ROLE as Real Estate Agent, as well as the 8th DISTRICT where the LARGIER Agency was founded in 1859.



We will introduce you to the men and women who helped BUILD the Agency in the past, and those who today are HELPING to make this one of the most SOUGHT-AFTER AREAS of PARIS. Not forgetting the exceptional places that contribute to forging its national and international reputation.



More generally, we have included other PARIS NEWS that we think may be RELEVANT or of INTEREST to you.



We hope that you will find this information interesting and that it ANSWERS any questions that you may have regarding your FUTURE real estate PLANS; plans which we would be delighted to ASSIST you with.



Please do not hesitate to contact us using the contact forms on our website, or by visiting the Agency at 32 boulevard Malesherbes, which is open Monday to Friday from 9am to 7pm, and Saturday from 10am to 4pm.